'A Little Hope Goes a Long Way'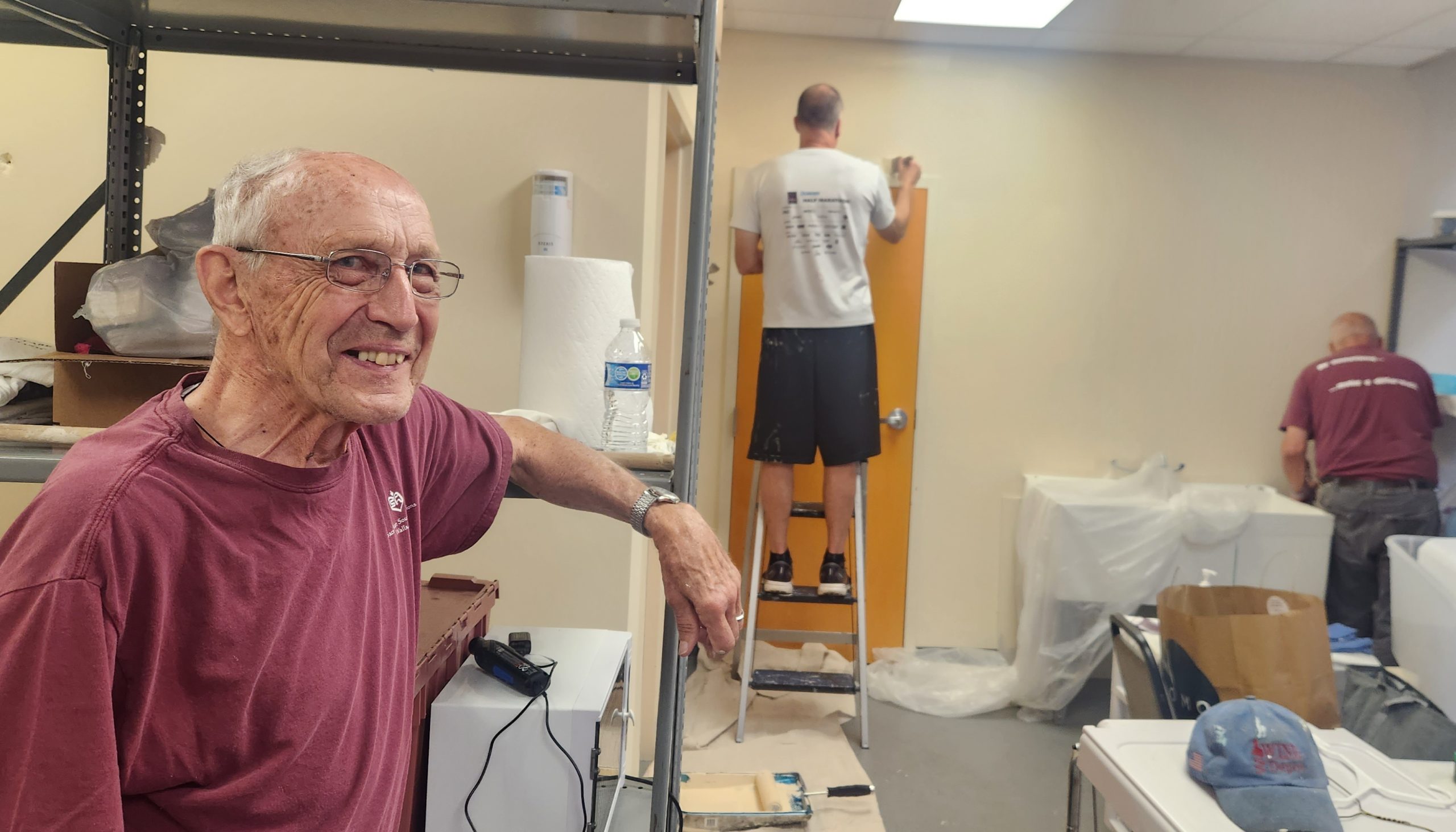 Joe Zielinski and Mark Jones spent their careers as probation and parole officers, which would seem to be a stressful way to make a living. But Zielinski never saw it that way.
"I truly enjoyed my work, because I always had hope," he said. "Hope for myself and hope for others. A little hope goes a long way – and if you can show it for other people, sometimes it gives them something to grasp onto."
That approach carried him not only through his career but also through 21 years (and counting) of volunteering, including ongoing volunteer service for St. Francis Seraph Ministries since January. At age 85, Zielinski volunteers one day per week in the Mother Teresa of Calcutta Dining Room washing dishes and one day per week with Foot Care for the Souls.
Most recently, Zielinski and Jones have joined fellow volunteer Bert Sheard to paint the walls of the SFSM offices at the St. Anthony Center, helping to ensure a dignified setting for our clients.
"Even if I am not interacting directly with people, I feel like I am doing something positive for them," Zielinski said. "I'm helping, and that is important. Just do something positive."
Zielinski learned about the need for volunteer painters during Mass at St. Francis Seraph Church. He invited Jones to help, since they have volunteered together on other projects in recent years. Sheard is an 8th grade history teacher who lives in Over-the-Rhine, so he has free time this summer and he lives close enough to the St. Anthony Center to walk over whenever he has an hour or two to spare.
Zielinski said he is inspired by Pope Francis and President Jimmy Carter. "If they can volunteer at this age, so can I," he said.
In turn, Zielinski has inspired Jones and Sheard.
"He said the key to being in such great shape at 85 is because he gives back. That's gold," Sheard said. "Ever since I heard him say that, I've been telling everyone: the key to staying sharp is to volunteer."