La Salle's 'Souper Lancers' Answer Their Call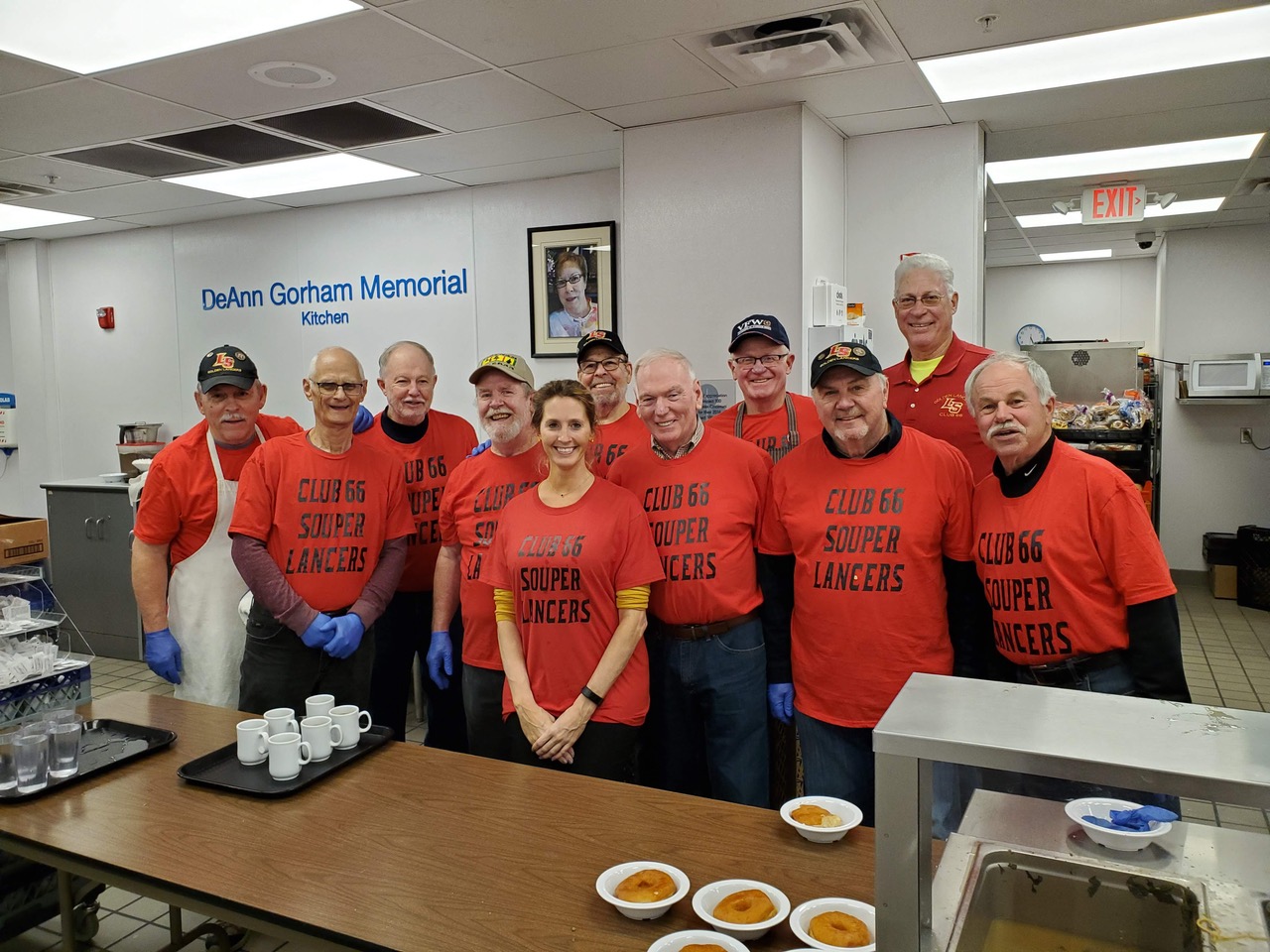 Part of La Salle High School's motto is: We are called to serve.
The "Souper Lancers" continue to answer that call 57 years after their graduation from the school. Each month, members of the Class of 1966 gather to serve dinner at St. Francis Seraph Ministries. They work the line, clean tables as guests come and go, and make sure the dining room is clean and ready for breakfast the next morning.
Souper Lancer Dan Grote says the volunteers' focus is on treating guests with respect and letting them know that, no matter what their circumstances are in life, "there's no difference between you and me."
"My heart goes out for them," Dan says. "We try to bring whatever little bit of light or happiness or well-being we can give to them."
The Souper Lancers were formed several years ago by John Bosse, a longtime teacher and coach at La Salle. John passed away in 2020, but his legacy lives on through his group of friends, who share fellowship with one another while giving back to the community.
Souper Lancer Bill Davis says helping out at St. Francis Seraph Ministries is a perfect opportunity to make a positive difference at any age. "We're all about 75 years old, and this is something a 75-year-old can do," Bill says.
Adds Dan, "It's just a feelgood thing. We feel we have been fortunate, and we try to help as much as we can."