Caring for Our Neighbors, Heart and Sole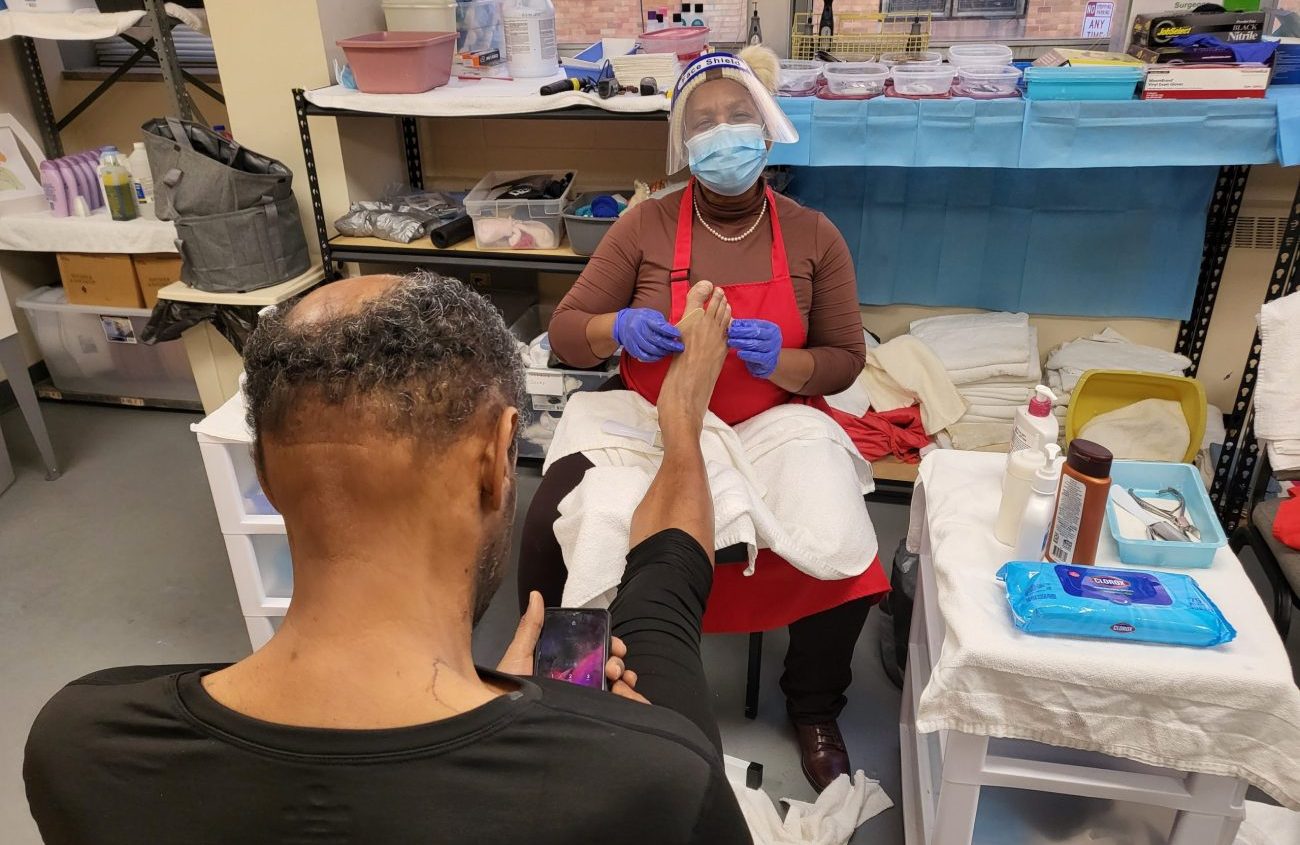 Beverly Clayton might never walk a mile in her guests' shoes. But through Foot Care for the Souls, she makes that walk a little easier for each person she serves.
Beverly, a nurse practitioner, provides much-needed loving care to our guests from 4-6 p.m. Tuesday and Thursday. She and her team of volunteers trim toenails, file away calluses, and treat conditions like ingrown nails, skin breakdown, and fungus. Each guest leaves with a new pair of socks. Once a year, the program also distributes new shoes or boots to those in need.
"I love this work," Beverly says. "The biggest reward is when they say they feel like they have new feet. They always feel better leaving than when they came in."
Our unhoused guests spend hours on their feet each day. At Foot Care for the Souls, they find a place where they can rest, relax, and receive the care they need not only for their feet, but for their spirits.
"It's a safe space to just be themselves," Beverly says. "We just let them be who they want to be."
In a typical week, Beverly and her team work with as many as 20 guests. She would like to increase that number and needs more volunteers to do so. No special background or training is required; in fact, Beverly says, a Foot Care for the Souls volunteer might not even touch a foot.
At the heart of this ministry is simply treating each person with dignity and respect.
"Our guests break away from whatever their normal is. They get to be human," Beverly says. "There are no ugly feet here. There are just feet that need some love or some care."
If you're interested in volunteering, you can text Beverly at 513-256-7170 or contact Volunteer Services Director Theresa Dierson at https://sfsministries.org/volunteer.