Developing the Next Generation of Servant Leaders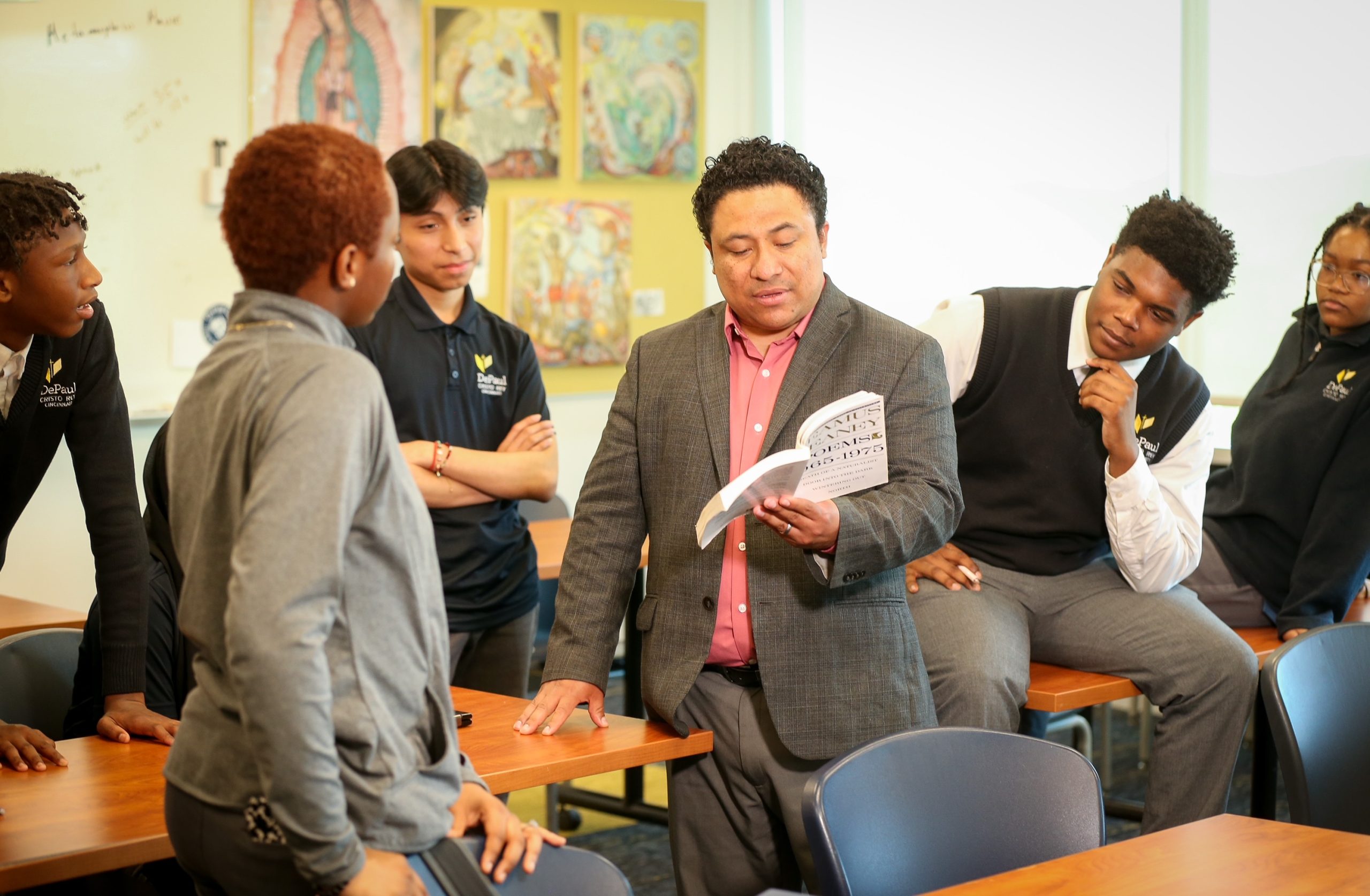 When a student from DePaul Cristo Rey joins the St. Francis Seraph Ministries (SFSM) team through the school's Corporate Work Study Program, they learn real-world skills and gain hands-on experience they can use in college and in their future career. But that's only a small part of the total takeaway.
Supporting the mission of SFSM provides an opportunity students can't find at most other employers.
"One thing I love is SFSM gives back to the community. And most of the communities they give back to are the communities our students are from and the circumstances they've grown up or been around at some point in their lives," says DePaul Cristo Rey Relationship Manager Casey Troutman. "The collaboration with SFSM is unique because the students learn to be servant leaders, taking what God has given you and being able to give back."
The partnership with the Clifton school begin in 2018. One student works at SFSM four to five days a month throughout the school year. Their responsibilities range from making sandwiches for the Bag Lunch Program, to preparing our Foot Care for the Souls space for service, to general office work, and everything in between.
With each new job they learn, they get an inside look into what it means to meet people on the ground floor, serving people in urgent need of some of life's basics.
Office Manager Annise Anderson coordinates the program for SFSM. Casey says it's exceptionally valuable for his students, most of whom are people of color, to learn from a mentor who can relate to many of their life experiences.
"They can see her and confide in her, and she's also very patient with our students," Casey says. "At the same time, she challenges them to do more and get out of their comfort zone."
SFSM and DePaul Cristo Rey share the mission of caring for marginalized and underserved people and communities in Cincinnati. That's what makes the relationship a win-win, SFSM Executive Director Mary Pat Raupach says: "It is vitally important that we support other organizations that give back to the community. This program is outstanding in the way it benefits both employers and students."
Casey says those benefits actually extend even further. Working at SFSM empowers students to find common ground with the people they help serve. That creates a multiplier effect that benefits the entire community.
"Students take what they learn back to their classmates, to their school, and to their homes," he says. "As a person in society and in the community, you might be more willing to help others, and that's an experience you can bring to your friend group and to your family."
St. Francis Seraph Ministries is grateful for its partnership with DePaul Cristo Rey!