Cooking for the Family returns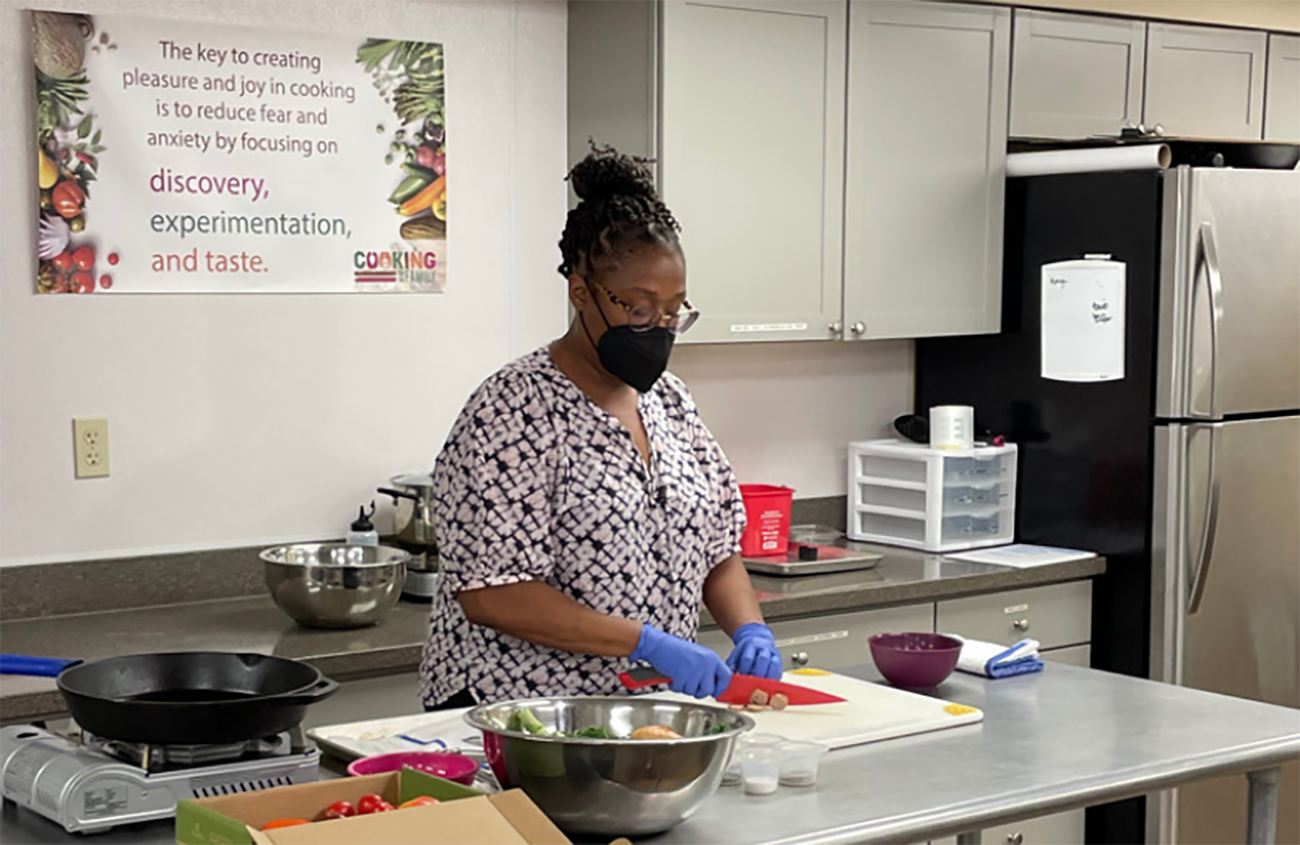 CINCINNATI, Ohio – August 25, 2021 – Life during the COVID-19 pandemic has many of us seeking fellowship, food and comfort. As we move toward the fall, stews, bean soups and roasted meals warm our thoughts, which is the perfect time for the return of Cooking for the Family.
Following the pandemic shutdown of in-person classes, St. Francis Seraph Ministries (SFSM) is bringing back its popular Cooking for the Family culinary skills course, thanks to a $20,000 grant from Charles H. Dater Foundation.
Cooking for the Family in-person weekly classes are being offered Saturdays, from 10:30 am to 1 pm, beginning August 28, and Tuesday evenings, 5:30 pm to 8 pm, beginning August 31. All classes are held at St. Anthony Center, 1615 Republic Street in Over-the-Rhine. Chef LaToya Bridgeman, program director of Cooking for the Family, and Chef Leigh Gorman will lead the classes.
"Our time of quarantine has fueled a return to our home kitchens; however, the challenge for some is not having the skills to create hearty, affordable meals," said Chef Mona Bronson-Fuqua.  "Whether knowing how to cut up a whole chicken or how to prepare an affordable and healthy dish that incorporates interesting flavors is the challenge, all students learn to hone their skills with our program," she added.
Each week, participants learn basic cooking skills, create and eat a full meal, and get fresh produce to take home. The featured recipe creates a healthy meal that can feed a family of four for under $10. Classes build on the culinary skills taught the previous week, while addressing healthy, accessible food, preventing waste and how to invite the whole family to the cooking process.
Anyone interested in learning, healthy, budget-friendly cooking for their family is encouraged to register early by calling SFSM at 513-516-6113 or online at https://www.sfsministries.org/our-ministries/cooking-for-the-family/. A $10 deposit secures a spot in the class. Upon completion of the class, participants receive a "cooking kit" to take home. Scholarships are available.
Cooking for the Family is made possible through donations, discounts provided by local merchants and dedicated volunteers. St. Francis Seraph Ministries' mission is to nourish and nurture anyone in need. The SFSM Sarah Center empowers people to learn skills that lead to gainful employment. To volunteer or donate, visit www.sfsministries.org.