Greater Cincinnati Behavioral Health Services Launches a New Program at St. Anthony Center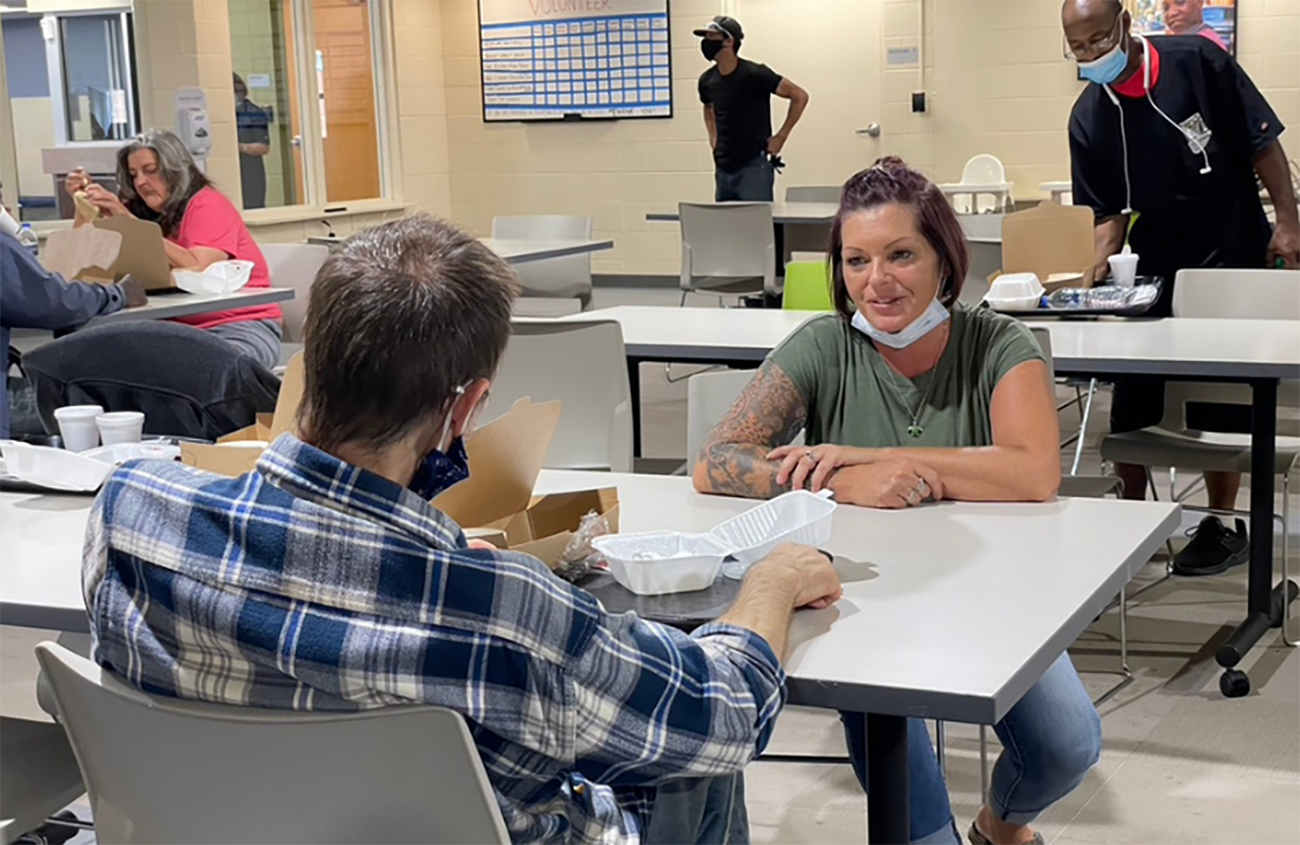 CINCINNATI, Ohio — June 21, 2021 — Greater Cincinnati Behavioral Health Services (GCBHS) has been awarded State Opioid Response federal funding through the Ohio Department of Mental Health and Addiction Services, and the Hamilton County Mental Health and Recovery Board. The opioid response grant monies will be used to provide much-needed services at St. Anthony Center in Over-the-Rhine.
The new program will offer comprehensive behavioral health services to clients served at the St. Anthony Center, including St. Francis Seraph Ministries, Mary Magdalen House, the Center for Respite Care, Footcare for the Souls, Haircuts from the Heart and Welcome Home Collaborative.
"The new partnership with GCBHS certainly fills a huge need for mental health and substance use disorder services for the homeless in our community.  As the pandemic ends and the homeless population is expected to grow, having behavioral health professionals here on site supports our staff, volunteers and most especially the guests who visit the St. Anthony Center," said Chris Schuermann, executive director of St. Francis Seraph Ministries.
According to GCBHS Director of Addiction Services, Julie Kubin, "This funding will allow for ongoing access to a Greater Cincinnati Behavioral Health Services care team throughout the day at St. Anthony Center. The center is a hub for people who are experiencing homelessness to eat, have their clothes washed, take a shower, access a haircut and foot care, as well as many other services."
Dubbed C.A.R.E. – Collaborations for Addictions Recovery Engagement, the team consists of a supervisor; a credentialed counselor, a case manager, an employment/benefits specialist, two certified peer recovery coaches, an engagement specialist, and access to a Substance Use Disorder (SUD) Nurse.
Integrated behavioral health care services will include evidence-based treatment and recovery support for opioid use disorder and other disorders. The program will expand education, access and referrals to medication-assisted treatment (MAT) to treat opioid use disorder. The GCBHC team will also provide employment skills building, connections to job opportunities within the OTR community and benefits management services.
Julie Kubin, says "We are committed to serving all individuals who need behavioral health services, especially those who continue to fall through the 'cracks' of the traditional care system. The C.A.R.E Program model is one potential solution for these often underserved individuals.  With an integrated care team in place to address their multiple needs in partnership with the St. Anthony team, it is anticipated that many positive outcomes will arise, both personally for the individuals served within the program and for the surrounding community as well."