St. Francis Seraph Ministries #Stitched# pilot receives grants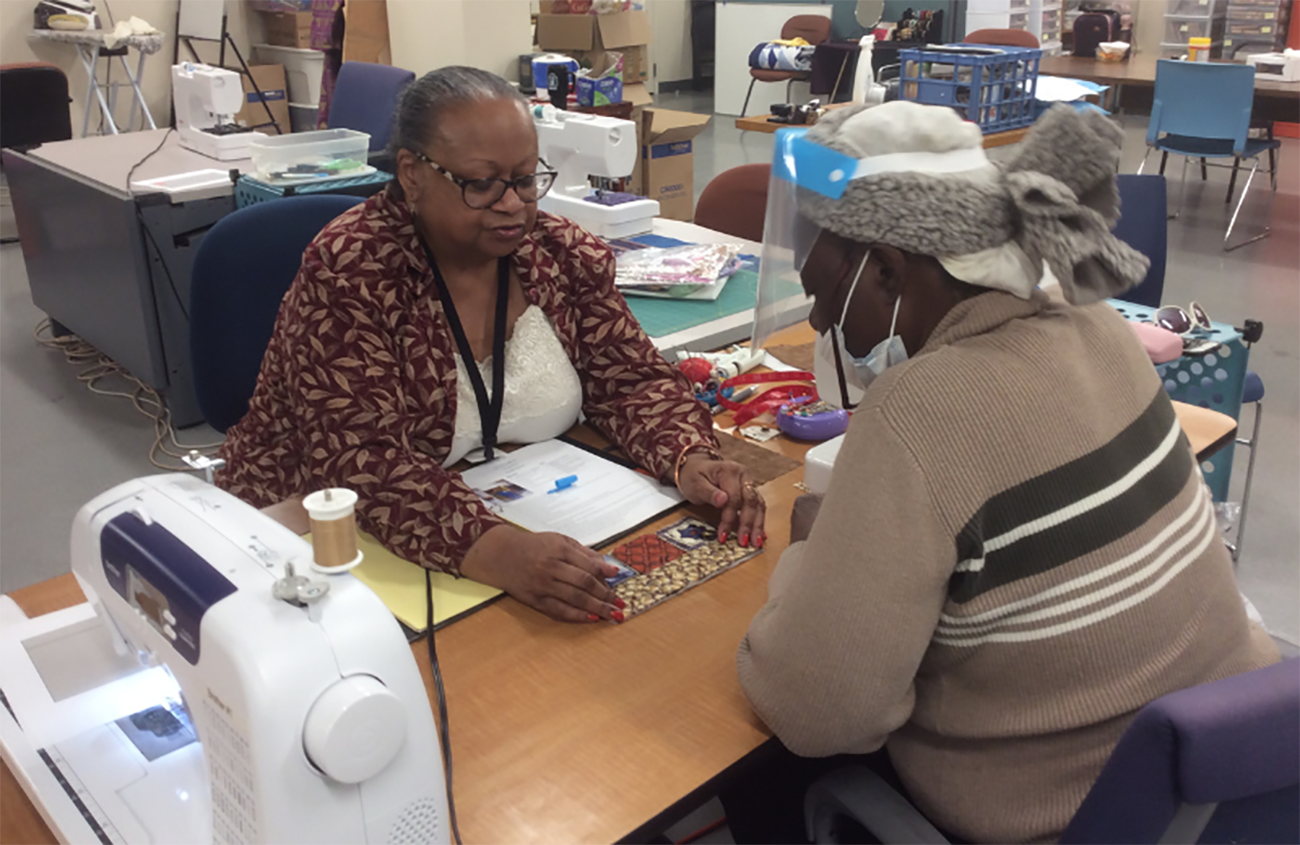 CINCINNATI, OH – April 29, 2021 – The newest St. Francis Seraph Ministries (SFSM) program, appropriately named #Stitched#, has been gaining momentum and new funders. An anonymous grant of $25,000 and a $2,000 gift from the Cincinnati Rotary Foundation were recently awarded to the #Stitched# program, which teaches sewing basics as a path to employment at local textile manufacturer AeroElite.
In partnership with local textile manufacturer AeroElite, the pilot program was launched last year to teach basic sewing skills that provide guaranteed employment for those who complete the four-week course.
Lois Shegog, director of SFSM Sarah Center, created the program to teach marketable skills to people experiencing homelessness or job loss, anyone looking for a pathway to a job or higher-wage job. So far, five people who have gone through the program have been placed in fulltime positions at AeroElite with benefits.
Each Sarah Center training class includes 5-6 students at a time due to ongoing Covid concerns. Upcoming #Stitched# sessions begin June 7 and July 19, 2021. To learn more, call 513-549-0542, ext 288 or register online at https://www.sfsministries.org/sarah-center—stitched-program/.
St. Francis Seraph Ministries' mission is to nourish and nurture anyone in need. The SFSM Sarah Center empowers people to learn skills that lead to gainful employment. To volunteer or donate, visit www.sfsministries.org.